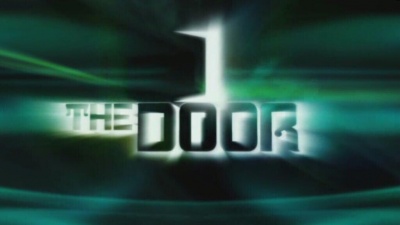 There was a TV show that you may or may not have heard about called "The Door". Launched in 2010, the show was presented by Amanda Holden and Chris Tarrant. This was a game show featured on ITV1 and was not very successful. I believe there were just two episodes of The Door. With the popular slot of 9pm on a Friday night, this show required good viewing figures to secure the series and I assume this is where it failed.
Celebrities were challenged to face their fears in gruelling challenges, both physical and mental. For example, there were challenges involving foul smells and horrid creatures along with others that tested strength and fitness. The prize was £25,000 for the charity of the winner's choice and Keith Duffy (singer with boy band BoyZone) was the winner of the first show back in April 2010.
The title "The Door" related to the fact that the contestants had to pass through a door to reach the next challenge and the goal was to be the last celebrity standing.
Choosing a new door can sometimes feel like a major challenge. At Doorsan there are a number of helpful advisers who can answer any questions you may have relating to doors. Whatever stage you are at when looking for a new door, we can help. Maybe you're just browsing, thinking about a new door or maybe you are comparing different styles of doors. Whether it is a general query such as how do I measure my door or a specific question about one of the doors within our collection such as what is the U-Value of a particular model, you can be sure that the person on the other end of the phone will be able to help you. Give us a call on 0845 46719 10 or 0113 897 0984.